In order to use and research genetic material from a country other than Germany for FOGS, the samples used must comply with the provisions of the Nagoya Protocol/ABS. This protocol consists of various types of agreements made with the authority of the country of origin, known as the national focal point (Focal Point), which is responsible for the protection of their genetic resources and their population's interests through fair access and benefit-sharing (ABS). This is one of the three overarching objectives of the Convention on Biological Diversity (CBD).
Each country that is a party to the protocol is responsible for implementing its own rules, with the protocol serving as a guide and recommendation on how to protect the interests of the country appropriately without impeding the use of genetic material for commercial purposes and fundamental research. Its full implementation is still a challenge for the authorities of the countries.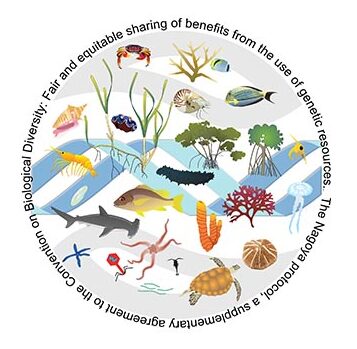 The Nagoya Protocol is an internationally binding treaty that entered into force on October 12, 2014, to implement the ABS objective of the CBD. In the EU, the Law on the Implementation of Obligations under the Nagoya Protocol and the Implementation of Regulation (EU) No. 511/2014.
The Museum Koenig Bonn is a member of the CETAF (Consortium of European Taxonomic Facilities) consortium of scientific research institutions in Europe and follows the CETAF Code of Conduct and Best Practice for Access and Benefit-Sharing to comply with national and international legislation implementing the Nagoya Protocol and to ensure fair benefit-sharing with countries of origin.